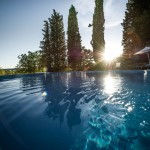 Swimming Pool
Encircled by a wide Prato and dipped in the green, the swimming pool is the ideal place for a refreshing bath and relax under the shadow of the gazebo.
Garden
Great garden in Italian style sweetly declining towards the valley. A net of paths covers the fresh forest, while a wood perron leads to the swimming pool glade, encircled from rich vegetation.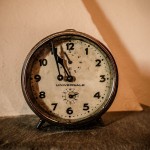 In all the apartments:
Washing machine and iron are located in a common room. The apartments Tower 1 and 4 Tower and the villa have the Satellite TV. The park with common garden and swimming pool is achievable from apartments and villa. A chef is available upon request. Reservations museums. Cellular Telephone upon request. Possibility of organized tours around Tuscany and in a farmhouse.
Nearby Facilities
All the most important Tuscan cities are easy to reach within short distance.
Sports facilities at a private sports centre with swimming pool tennis and mini-soccer courts. Post Office and Bank only 500 mts from farm.